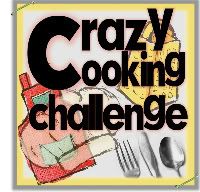 Time to search the web for a recipe that speaks to us.
Re-create that recipe and share it here with all of you.
Strawberry season came early, early, early this year. So when we took
a trip to the
orchard two days ago to pick up some fresh goodness, we were told that
the picking season was just about finished.
The kids and I grabbed as many strawberries as our hands (and buckets)
could hold. We were greedy and unstoppable.
They're so delicious! And perfect for Strawberry Oatmeal Smoothies.
While the kids were still sleeping this morning I made this healthful recipe.
It was love at first sip.
Cares
Strawberry Oatmeal Smoothie
1/2 C plain yogurt (I used Greek yogurt)
1/2 C old-fashioned rolled oats
1 T honey (I used agave nectar)
1 C milk (I used almond milk)
Place ice and strawberries into your blender. Add the remaining ingredients on top and blend until completely smooth. Serve immediately. Serves 2-4.